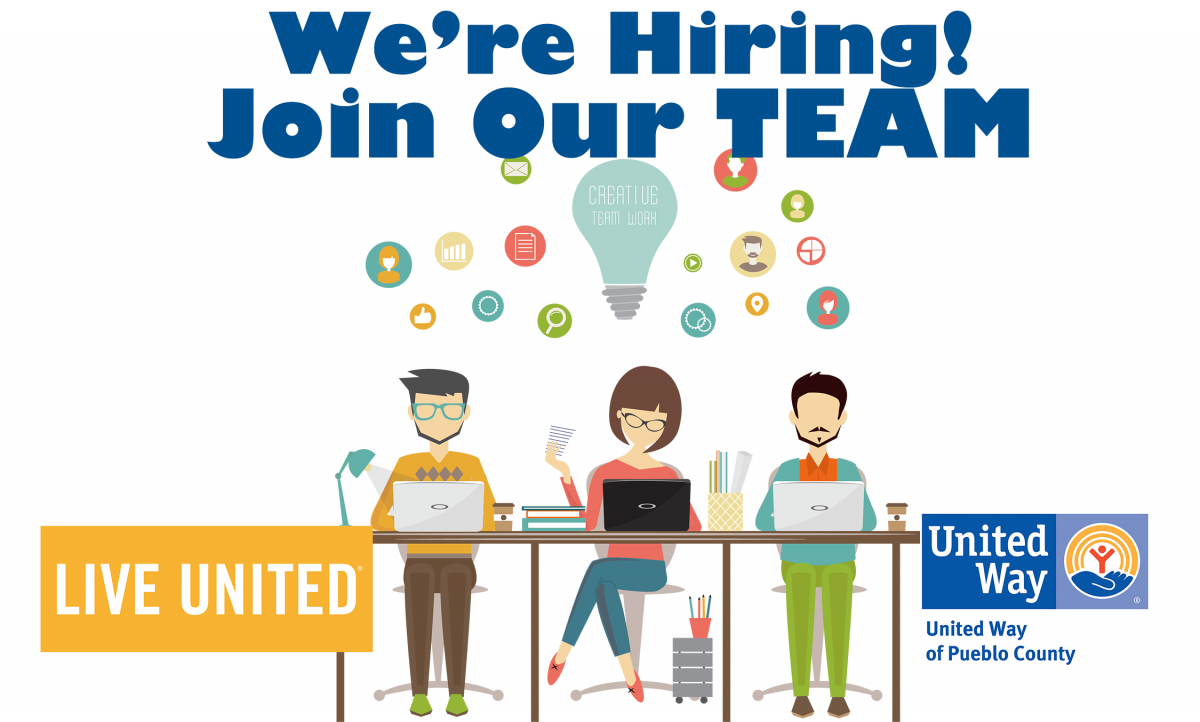 Any paid position openings for United Way of Pueblo County will be posted here.
If you are interested in volunteering for our Middle School Mentoring Program or Pueblo Volunteer Income Tax Assistance Program, please click the program link to learn more and submit your contact information for follow up.
Current Openings:
---
Full-time, open until filled.
The Director of Resource Development is responsible for the creation of a shared vision that includes the strategic direction, development, organization, promotion, implementation, expansion, and assessment of all philanthropic avenues to increase revenue and financial support. Manages all aspects of the agency's fundraising plans, including corporate partners, digital fundraising, corporate engagement, workplace giving, major gifts, annual giving, corporate and foundation relations, planned giving and affinity groups. This position shares responsibility and works as a partner with the CEO in stewarding key philanthropic relationships and works in close collaboration with the rest of the UWPC team to achieve the fundraising goals of the organization. Learn more or apply here.
----------
Part-time, open until filled.
This position furthers United Way of Pueblo County's (UWPC) work in financial empowerment by providing coordination, organization, and supervision for all aspects of the Volunteer Income Tax Assistance (VITA) site operations. The VITA Program serves low- and middle-income individuals and families, providing free tax preparation and e-filing in Pueblo County. Learn more or apply here.