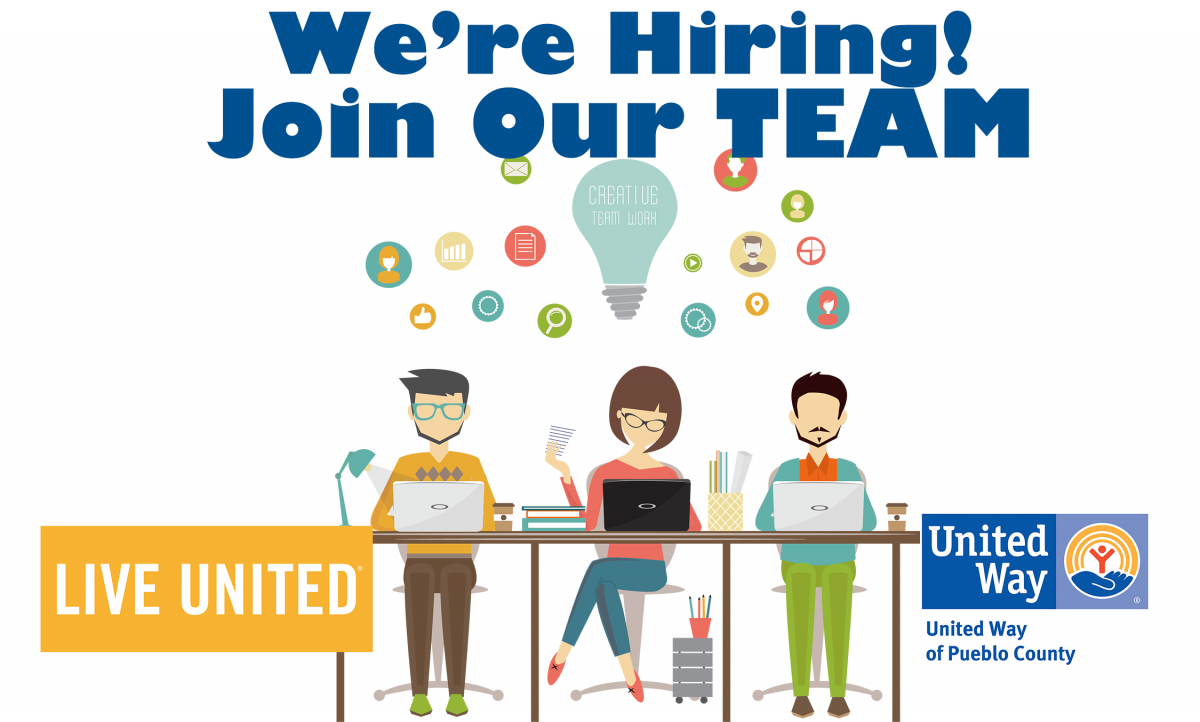 Any paid position openings for United Way of Pueblo County will be posted here.
If you are interested in volunteering for our Middle School Mentoring Program or Pueblo Volunteer Income Tax Assistance Program, please click the program link to learn more and submit your contact information for follow up.
Current Openings:
---
Full-time, open until filled.
The Mentoring Coordinator furthers United Way of Pueblo County's (UWPC) work in youth enrichment by providing coordination, organization, and advocacy for all aspects of Middle School Mentoring Program and coordinates the Pueblo Mentoring Collaborative (PMC).
The ideal candidate would be dynamic, resourceful, and committed with strong interpersonal skills and a passion for helping others and making a difference. This candidate is a self-starter with a background in volunteer management, program oversight and development, and a high level of attention to detail. Learn more and apply here.